When it comes to water damage computer repair, things can get a little tricky. Because when you spill water or any other liquid on your MacBook or a laptop, it can go anywhere and it can damage components unpredictably.
The damage done to a computer by a liquid spill depends on the amount of water or liquid spilled on the computer and where the liquid has gone into. As well as a couple of other factors that depend on a person's actions after the water hits the laptop.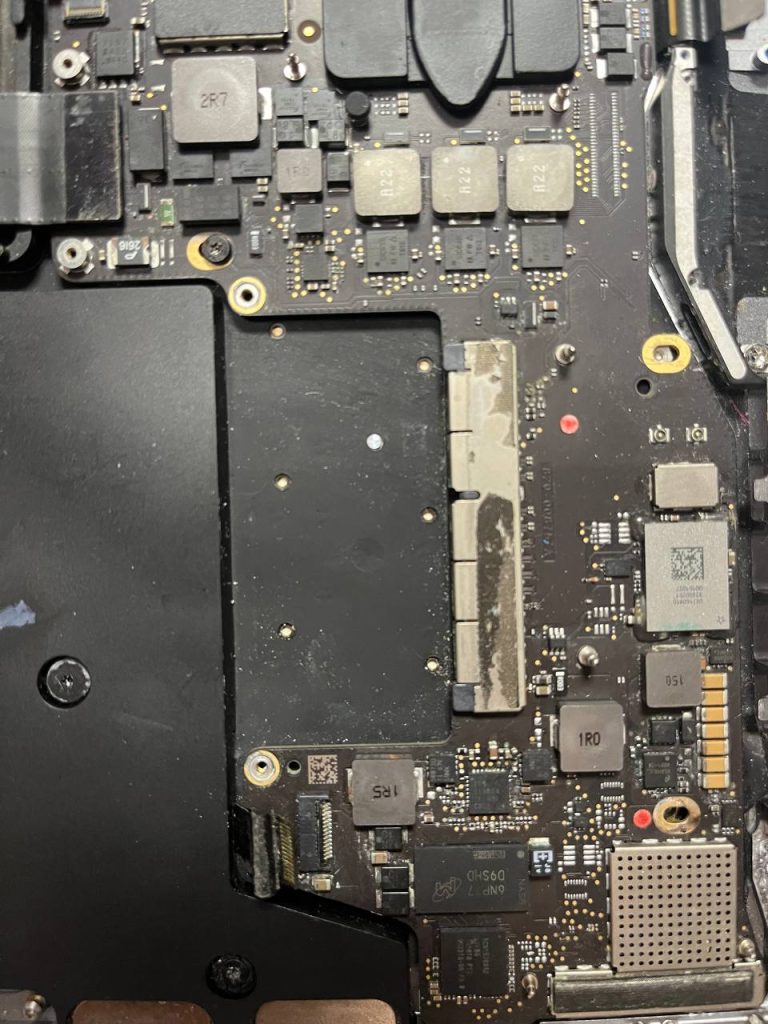 Why Do Laptops Get Damaged From Liquid Spill
Being acquainted with electronics from an early age and through studies of science in high school. It is difficult for me to grasp how most people can not understand that electronics and (most) fluids don't really mix well.
Most don't people don't know that. They think if they can bathe in water, their phone or computer can too. Unfortunately, that's not the case. At least in most cases.
There is a reason why plugs you stick into electrical outlets have two prongs. There is a reason why a car battery has two terminals. There is a reason why AAA batteries you put in your remote have a plus and a minus on opposite sides.
The simplest explanation is- they are separated because they are not supposed to be touching. Cause if they do, there will be sparks flying, something will be burning and things will be melting! And most liquids are great conduits of electricity. They make those opposing terminals "touch each other", thus creating a connection between two components where there isn't supposed to be a connection.
When water is spilled on a MacBook, water seeps through all cracks wherever it can. And often time it hits little chips on the logic board that are separate for a reason. But when water hits them, they "touch" via fluid, and electricity starts to go where it is not supposed to be going. That causes something to burn. Once that happens, something on the MacBook will go out. And many times MacBook won't even turn on.
Learn more on water conductivity here
What To Do If You Spilled Fluids On Your Macbook
Put MacBook Pro Into A Bag Of Rice
This solution is actually something YOU NEED NOT DO!!!!! when you spill water, coffee, tea, soda, or any other fluid on your Macbook Pro. However, that's what most internet repair gurus recommend and most take this advice without doing any research and end up doing absolutely nothing to fix the MacBook. Actually making it worse. Not because of the rice. But keeping it in rice for a day doesn't really do anything to dry the MacBook on the inside. You would literally have to hold it in rice for 2 weeks, but then again, you can just keep it on the counter for 2 weeks and it will dry out at the same speed as when you put it into a bag of rice!
So they take the water-damaged MacBook Pro from the bag of rice and try to turn it on. That is when the damage happens because the fluids haven't dried out completely and something burns out. Do not put your MacBook into a bag of rice. It always makes me laugh and shake my head when I see rice inside of the computer… Just don't do it! It's silly!
2. The best thing to do when you spill water or fluids on your MacBook Pro
The first and best thing that you want to do when you spill water onto your MacBook pro is to TURN IT OFF (JUST HOLD THE POWER BUTTON FOR 10 SECONDS)
And then DISCONNECT IT FROM ALL AND ANY POWER SOURCE!!! Unplug the charger if the charger is connected and disconnect the battery!
The first one is easy. Unplug from the charger. But the second one (thanks to Apple) is not!
In order to disconnect the battery, you have to open the bottom lid of the MacBook pro! That is not a simple matter. Because you need a special pentalobe screwdriver tool to take the screws out. And there is a little bit of skill required to take the bottom cover off.
If you can manage it disconnect the internal MacBook battery fast enough after the spill. You can be almost certain you have saved your MacBook pro from damage.
After the battery is disconnected you have to let the fluids dry and in most cases, you have to clean them off the logic board. This takes us to the next best thing you can do to save your MacBook.
3. Bring Your Water Damaged Macbook To A Mac Repair Shop
If you have no experience with computers. Then this is really your best option if you want to save your MacBook Pro from being more damaged.
After you have spilled some coffee or tea on your laptop. Turn it off immediately. Hold the power button down for 5 seconds until it shuts off. Then take it to a mac repair shop as soon as possible. So a mac repair tech can open it, disconnect the battery, take the logic board out, clean it off, dry it out, and put it back into the MacBook.
This is the best-case scenario. The faster you do it, the better the chance of saving your MacBook pro.
We are the most qualified MacBook water damage computer repair shop in Thousand Oaks
What Not To Do If You Spill Water On Your Macbook Pro
Most people spill some kind of fluid on their MacBook and then they wait a little bit, flip it upside down, wipe it off with a towel, or whatever else they do… Then they try to turn it on 5 minutes later.
And that's when the MacBook starts for a little bit. The electricity enters the logic board and reaches the place where the fluid is. Then bridges a connection where there isn't supposed to be a connection and the MacBook shuts off.
Don't be that person. Keep your MacBook pro away from fluids! But if it happens, turn it off immediately and take it to the mac repair shop. It's cheaper to do it the right way than repair it after something has burned inside the MacBook.
For any MacBook water damage-related questions call us at 805-585-5535 or visit us at Fastest Mac Repair and Pc Repair 3339 Kimber Dr. STE D, Newbury Park, CA 91320