Macbook air keyboard replacement (after coffee spill)
Macbook air keyboard replacement is a pretty tedious job. Mainly, because apple started "welding" their keyboard to the cases. it means, there are no screws at the bottom of the keyboards anymore. all because apple wants eliminate repair shops and make repairs for people more difficult and more expensive. Instead they want you to call apple and wait in line 2 weeks for an appointment so they can replace it for you for the price triple of what it should be!
So you best don't spill coffee or any other fluids on your macbook air (or any other macbook), because it will usually cost you arm and a leg to replace the whole palmrest on a macbook. especially on the new ones models!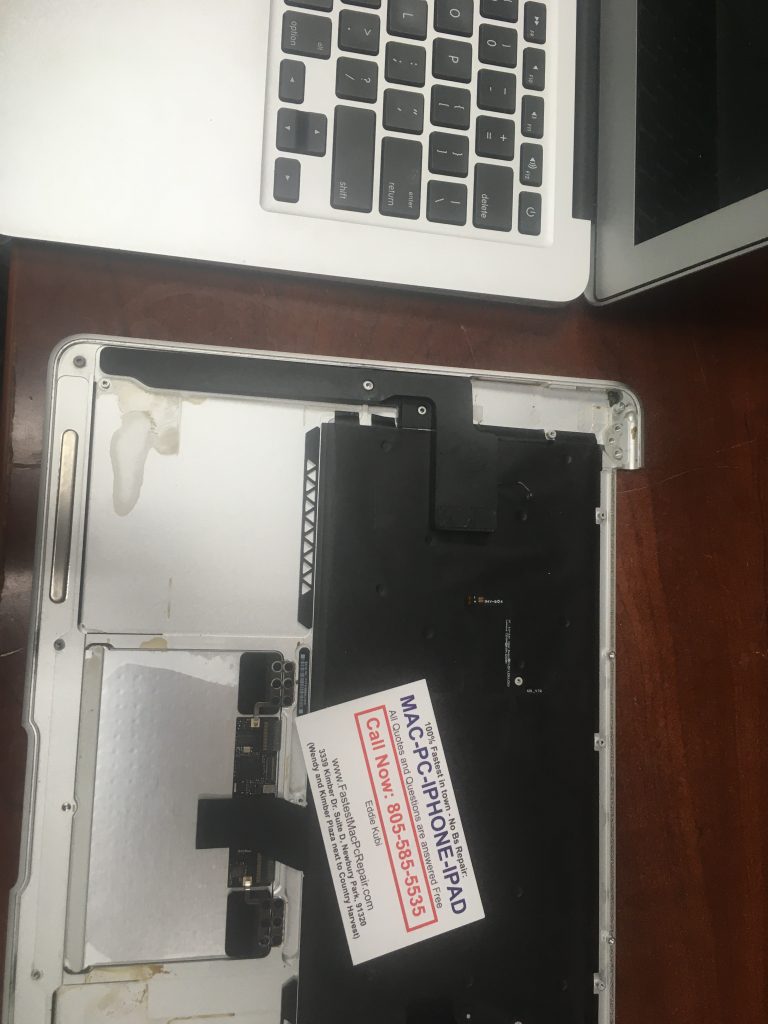 however, if you happen to spill some coffee on your macbook air and your keyboard stops typing certain keys, or some keys will be sticky, or perhaps your computer won't even turn on. Then you can try calling us. and we might be able to help you. we have some used parts that might be cheaper to replace or we can find another solution for you! so you don't have to go buy a new macbook and or spend more than what you paid for computer to repair it!
Persons macbook air in the picture, had some coffee spilled on it and was still working after it was dried out. However after a while it wouldn't start properly or it wouldn't type certain letters. After quick diagnosis, it was obvious that the keyboard was at fault.
it took 45 minutes to do macbook air keyboard replacement and it is back to life working perfectly!
for all your macbook air repair call us at 805-585-5535 or visit us at 3339 Kimber dr. Ste D, Newbury Park, CA 91320
Unlike few other repair shops in the area, we do not outsource our repairs to anyone and repair everything in house, fast and well!