The Best Computer Repair In Thousand Oaks CA
When it comes to choosing the best computer repair in Thousand Oaks, CA, here are some criteria to look for.
Competency
While many people only use their computers for fun. Which means they do not use their computers for business. The competency of the computer repair shop may not be that important. Therefore most computer repair techs can fix your computer very quickly by just wiping it and reinstalling windows. This is what most inexperienced computer shops do because it's easy. It brings the computer back to factory settings and makes it look as if you just bought it new. Most lazy and fly-by-night computer repair guys or even some clueless "experienced" techs (like Kyle's Pc Repair) do this, because it's quick and easy, and gets them off the hook of actually knowing how to repair windows. They just click a couple of buttons, wipe your hard drive, reinstall windows, and pretend they did something special so they can charge you and make a quick buck in the process.
But just try telling them you don't want your windows reinstalled because you are trying to save some program that you need and watch their whole computer repair expertise go out the window. They will come up with million excuses for why they can't do it. Or why it can't be done, because, in reality, they don't want to actually use their brain to find a solution. It is better to opt for the quick things, rather than finding a proper fix, without having to reinstall all your apps, and lose your bookmarks, saved passwords, and all the settings.
To gauge competency, you can simply ask some questions and listen to how the computer repair tech answers your questions. If they don't give you direct answers immediately, but instead tell you, just bring it in, we have to diagnose your computer first. That is a good sign of a computer shop in Thousand Oaks CA that doesn't really know what they are doing.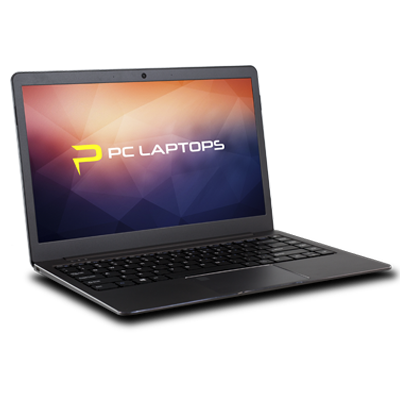 Computer Repair Over The Phone
If you call me, in 95% of the computer repair cases, I can explain to you exactly what is wrong, why it happened, how to fix it in great detail, and how much it will cost you.
While it is equally true, some computers or laptops that are broken need to be brought in to be examined before the estimate can be given. In case of physical damage for example, when the laptop was dropped on the floor and something is physically broken.
In the majority of cases, however, diagnostic can be done right on the phone by asking a couple of questions. If a computer tech doesn't ask you those questions or can not answer some questions you ask him. Then most likely they just try to get you to come in, so they can practice on your computer when it gets to their repair shop.
Why Experience In Computer Repair Matters
In any field, people usually start with no experience whatsoever. At some point, anyone has to start from scratch. Computer repair is no different. No one is born knowing how to fix computers. It has to be learned. It is a never-ending learning experience.
However, as mentioned before, some people that do computer repair Thousand Oaks CA, will learn to do just enough so they can do some repairs and will stop learning from that point on. They will just choose to do things that are easy and when confronted with a new computer issue, they will try to figure it out as they go or they will outsource it to someone like myself, who will do it for them.
At Fastest Mac Repair and Pc Repair Newbury Park, we learn all the time and we work on all computer issues without any exceptions. Our experience builds onto itself. There are hardly any pc repair issues we haven't come across. We have literally done them all and have the experience of tackling even new devices without any problems.
Ask Computer Repair Questions
It is easy to tell if a person really knows what they are doing and is willing to talk to you or if are they evading answering questions and coming up with excuses on why you need to bring your device to them.
In most cases, computer repair is very straightforward if you know what you are doing and answers to questions can be provided right away. Sometimes people just text me a photo of their computer and I can tell within seconds if something needs to be replaced or fixed.
Any or immediate attempts to get you to come into their computer shop is a sign of manipulation. This means if they can get you to come in, you will most likely stay there and not go anywhere else.
When at the computer repair shop
After just looking at the computer for about 3-5 minutes any professional computer repair tech should be able to tell you what is wrong with the computer and what needs to be done to fix it in 95% of the cases.
If they still insist you leave the computer cause they need to "check it out" that usually means they don't really know what they are doing. It also means they will try to learn their craft by practicing on you pc or laptop.
Once you come into the computer repair place after you should be given a concrete plan of action. At least this is what you will get if you come to our computer repair shop in Thousand Oaks CA. We will tell you right away what needs to be done and how much it will be. Unless it really needs some diagnosing. It does happen sometimes with certain devices with specific issues. Most of the time though, it only takes a couple of minutes.
Googling Computer Repair Near Me
When you google "computer repair near me", "computer pro near me" or "pc repair near me", you will get a list of places to choose from. Many positive reviews are a great indication that the computer repair shop is competent. But you still have to be cautious. Some computer repair places have many reviews but still, outsource their work and just make a quick buck on you. I know because I do or have done repairs for some of those people myself.
Asking questions is the best way to vet these people. I know you might not have a clue about how computers work. But you can ask questions like. Can you please take me what you will do to fix my computer issue? Or which parts exactly will you replace? Or I've heard it is difficult to fix this computer problem, have you done this before? That will give you some clues depending on the answer you hear.
Truly Best Computer Repair in Thousand Oaks CA
If you're looking for truly competent service, with no BS, drama, or wishy-washy promises, try Fastest Mac Repair and Pc Repair in Newbury Park, CA (Thousand Oaks). We tell it how it is, work fast, order parts fast, and have many parts in stock in order to complete all repairs as soon as possible.
We work on all kinds of computers, iPhones, and macs and fix printer and hacking issues for people. We service computers in Thousand Oaks, Moorpark, Agoura Hills, Camarillo, Malibu, Simi Valley areas. Our turnaround is the fastest and we know what we are doing really well!
Call 805-585-5535 or stop by at 3339 Kimber Dr. STE D, Newbury Park, CA 91320