Imac 27 inch SSD Upgrade, nowadays, is probably the most common repair that we do in our shop at fastest mac repair and pc repair in newbury park.
when SSD's or solid state disks first came out, it did not seem like a big improvement, but now since SSD's have become better, faster and cheaper. it seems like the most logical way to go.
Installing SSD into your imac, macbook or pc computer makes the whole difference in the world. because SSD we use, are 15 times faster than a regular 5400 rpm hard drive in the way they read information.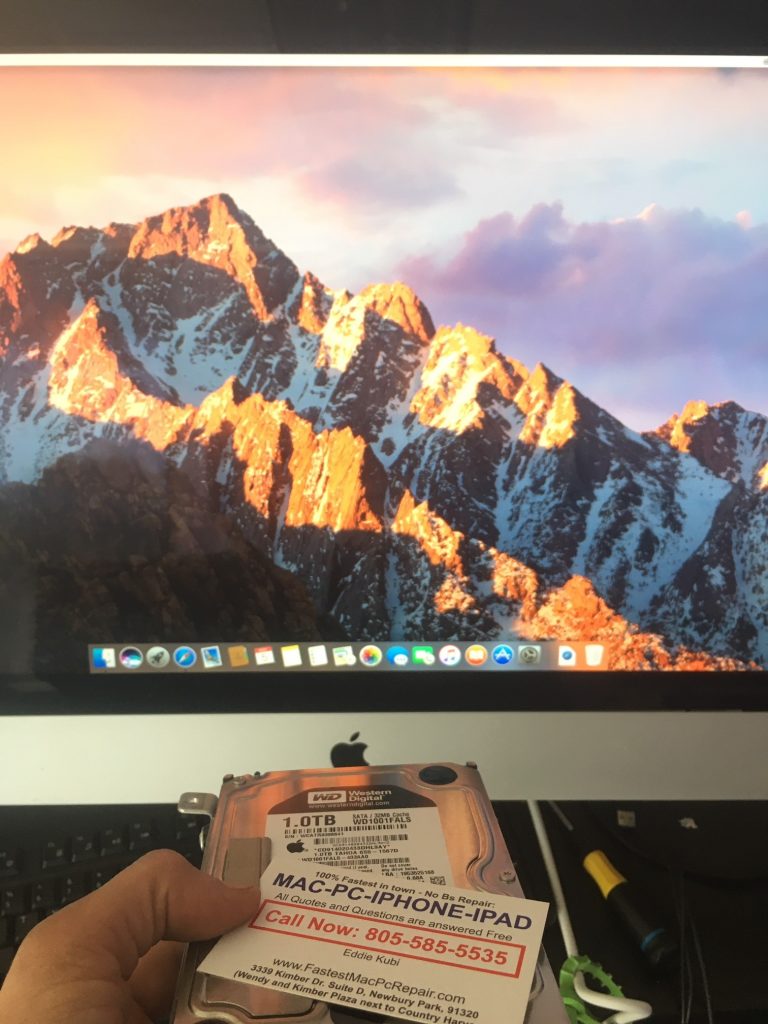 so upgrading it really becomes a no-brainer at this point. because your computer will literally run 10x faster and you won't have to wait that extra second for things to open and using a computer will become nice again!
how long does it take to do it? this Imac 27 inch SSD Upgrade took literally overnight. but it really depends on how many files your old hard drive has. yet unless your old hard drive is really failing, no imac has taken us more than a day to do an upgrade. or in some cases same day also.
most imacs even if you have an imac with fusion drive still use factory installed old type spinning hard drives. and they can be replaced and upgraded to SSD.
if you want to have a faster imac, feel free to call us at 805-585-5535 or stop by at 3339 kimber dr. Suite D, newbury park, ca 91320 and we can do it for you in no time! cheers!
imac repair thousand oaks, imac repair newbury park, imac repair moorpark, imac repair camarillo, imac repair malibu, mac repair malibu, mac repair thousand oaks, mac repair newbury park