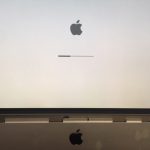 Imac Repair near me happens to be one of the most common searches on the internet. Despite the illusion that iMacs and other Apple products supposedly never break.
The fact of the matter is that iMacs, Macbooks, Iphones break more than any other devices. Most because of human error, but iMacs usually become faulty because of the way Apple designed them.
Imac SSD Replacement
The most common failure with iMac computers happen when the spinning hard drives that Apple installed into iMac computers till 2019 fail after 2-5 years of operation, almost like clockwork. Luckily today, spinning hard drives are old technology, since we have Solid State Drives(SSD) to replace them with.
SSDs are great for couple of reasons. They are 10-15 times faster than regular hard drives. They are lighter, they don't have any moving parts and they seem to last longer. Although some of them do also fail now and then, but not very often.
Therefore, if you own an iMac older than 2020. Even if it still works, it is recommended to upgrade your hard drive to SSD as soon as possible.
Slow iMac Repair
In fact, one of the signs of failing iMac is they become slower. This is the first sign the hard drive is slowing down and is starting to fail slowly. Most people don't think its a big deal and they wait till the last minute until it becomes so slow the iMac renders unusable and then they start looking for an iMac repair near me in order to fix the issue.
Nothing wrong with that, except that if the spinning hard drive inside the iMac starts failing it does it very gradually, but the longer it takes the worse it gets and many times people bring their iMacs for repair when it is slightly too late. Usually people bring them when iMac stops booting up completely or hangs on the loading screen with the bar getting stuck and not moving at all.
Too late means, the hard drive is already at the stage, where it is not performing at all, not booting or prevents the iMac from starting all together.
And that's not really a big deal if it happens when you have a time machine backup. Cause then we just replace the bad hard drive with SSD and restore the backup and all is back to normal. However most people do not backup. No matter how many times I tell them to! 🙂
In those cases things get tricky and people's files might be compromised, because they become harder (and more expensive) to retrieve from a faulty hard drive.
Don't Wait To Get Your IMac Repaired If It Runs Slow
The best advice I can give( after repairing computer day in and day out for 10 years) is don't wait if your iMac starts running slow. Usually you get a spinning ball.
It's definitely your hard drive failing (otherwise iMacs are really good products). Bring it in for SSD upgrade and you will prevent bigger problems down the road! Trust me on that one!
Call us at 805-585-5535
We are open 10-5:30 Mon-Fri. Our address is
Fastest Mac Repair and Pc Repair Newbury Park
3339 Kimber Dr. STE D, Newbury Park, CA 91320