Dell Inspiron 5559 Power Button Failure
Dell Inspiron 5559 Power Button Failure is quite a common problem. we replaced a few already. in the past couple of months we replaced a few of them. to the point where it starts to seem like a common power button failure on these types of laptops.
what happens is out of the sudden, when you press the button it becomes hard to press, then harder and then it stops responding completely. So a user is not able to turn on his dell laptop.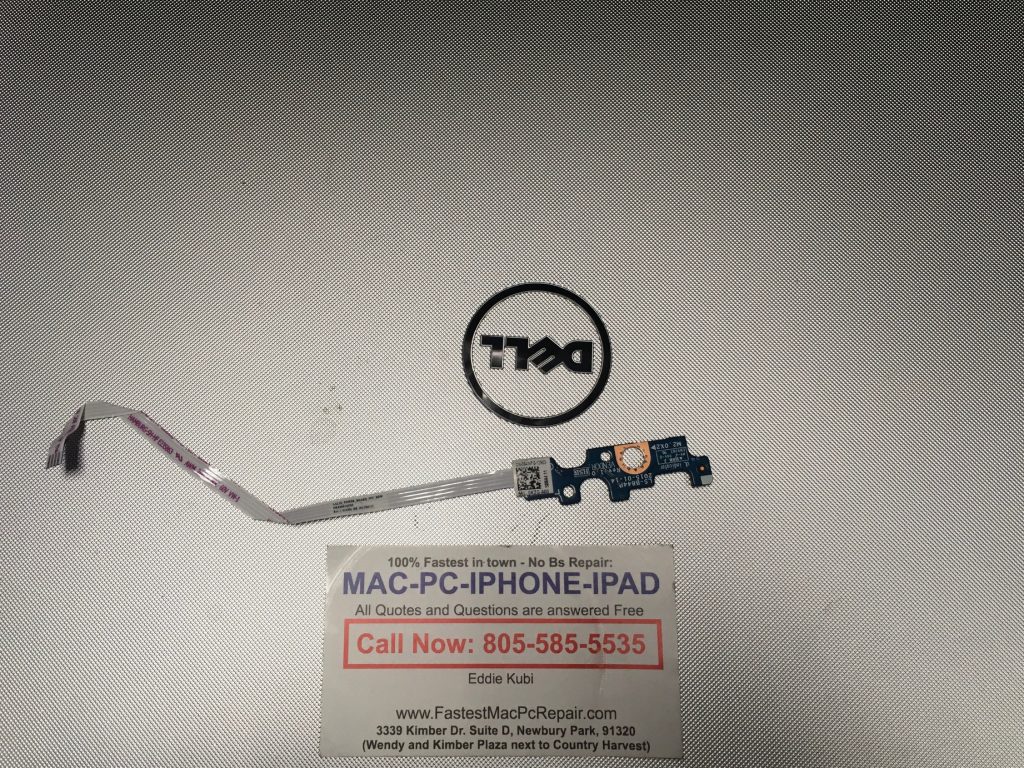 the reason is that the power button board has a tiny little button on it, which wears off over time. Making it difficult to press it. To the point where, eventually, it does not press at all. So it become impossible to power on your laptop.
this seems like some kind of design flaw by dell. Which happens when companies invent new products for the sake of inventing new products. But then, as result, things like that occur and consumers just have to deal with it.
either way the fix for it, is not too terrible. we usually have a replacement part in stock. it takes about 1.5 hours and we can just replace the power button board and computer starts working perfectly, like it did before.
is if you have a problem with, Dell Inspiron 5559 Power Button Failure , feel free to contact us at 805-585-5535 or stop by at our store at Fastest mac repair and pc repair new bury park. The address is: 3339 Kimber Dr. Suite D, Newbury park, CA 91320