Asus Laptop Charging Port Repair (dc jack repair)
This Asus laptop has already come in three times with the same charging problem and needed charging port repair(dc jack repair) once again.
If you were fixing computers for as long as i have, you would know that Asus brand was the most commonly known to have faulty jacks. One reason for that is that those dc jacks are soldered on the motherboard directly . Unlike hp laptops or dell laptops that use charging ports that plug into the motherboard using a little wire.
For that reason Asus jacks are a little more prone to being damaged easier. because if a person trips over the charging cord or pulls the cord accidentally even a little bit. The charging port breaks on them easier, since it is solidly soldered and the middle pin just takes all the pressure and usually breaks off immediately.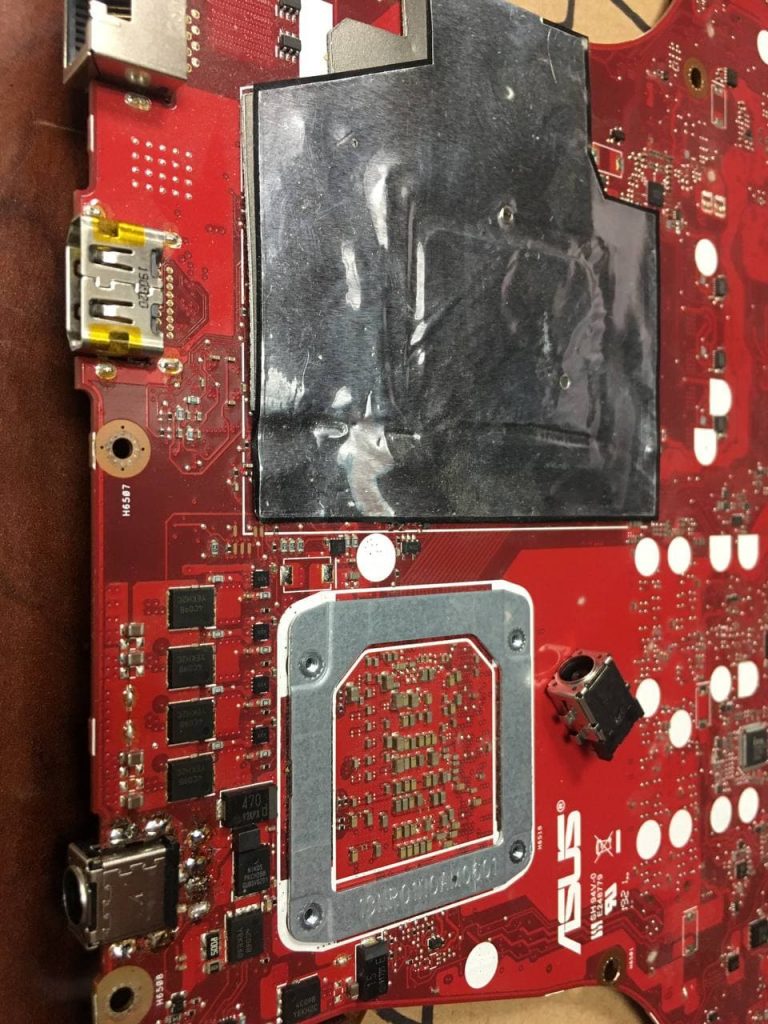 Hence this particular 831GT Asus has a large charger and if user pulls on it too hard the charging port (dc jack) gets damaged easier and charging port needs to be replaced.
Good thing is, at fastest mac repair and pc repair newbury park, ca. We keep most of the dc jacks in stock and can replace them pretty quickly. Usually turn around is 2-3 hours. if you have charging port repair problem you can call us at 805-585-5535 or stop by at 3339 Kimber dr. Ste D, Newbury Park, CA. We service thousand oaks and do computer and mac repair in agoura hills as well!
we also offer mobile computer repair services, call 805-585-5535 to set up an appointment