The Dangers Of Adobe Flash Update on Apple Computer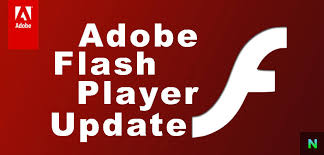 If you ever see this image (or similar) flashing on your PC computer or Apple computer screen. My best recommendation is: DO NOT CLICK ON IT!
Here is why:
It is a fake advertising. You will click on it, download the installer. Then install Adobe Flash update(which has been discontinued by adobe). But also, alongside the actual update you will install a lot of little programs that you shouldn't install on your computer.
Those little programs usually come in the form of Adware. They are little software apps that infect your MacBook or iMac browsers and computer itself. Which afterwards causes lots of issues like, pop up windows coming up, search engines changing, your browser redirecting you to different pages, increase in ads you see everywhere, MacBook or iMac running slower than it should, etc etc.
This is a very common problem on Apple computers. It is equivalent to viruses you can get on a mac, despite the myth that Apple computers don't get any "viruses". While the "myth" is partially true. Apple OS is almost invisible to actual "viruses", yet today's adware can be so nasty that sometimes it causes more damage and havoc on the computer than actual viruses ever would.
So if you have happened to install this fake adobe flash or similar update on your computer. And you notice some unusual things popping up or your browser starts taking you to some strange search engines. You can probably be sure you have installed some adware(or even malware) with that update, and you need to give your mac a little cleaning!
We are open for business and available to do any mac repair in thousands oaks or Agoura Hills areas 6 days a week. Just call us at 805-585-5535 or visit us at Fastest Mac Repair and Pc Repair Newbury park at: 3339 Kimber Dr. STE D, Newbury Park, CA 91320 and we will help you clean your mac from viruses and with any other MacBook or iMac issues.