Slow MacBook repair in Thousand Oaks
The Most common issue that we get calls about is: Slow MacBook repair in Thousand Oaks.
This is true in particular of MacBook that were manufactured before 2013. Those MacBook are originally equipped with regular 5400 hard drives to store your files on. They tend to go defective in a few years of time and one of the first signs of them going bad – MacBook starts working slower and slower every day. Until finally your computer starts to freeze a lot, or stops booting up, or won't even start at all.
In the latter case, you better start praying your time machine backup was working and is recent. Because once the hard drive fails, it becomes difficult to get the data off of it. As well as it gets expensive. But that's a topic for another blog post. (we do provide data recovery service as well).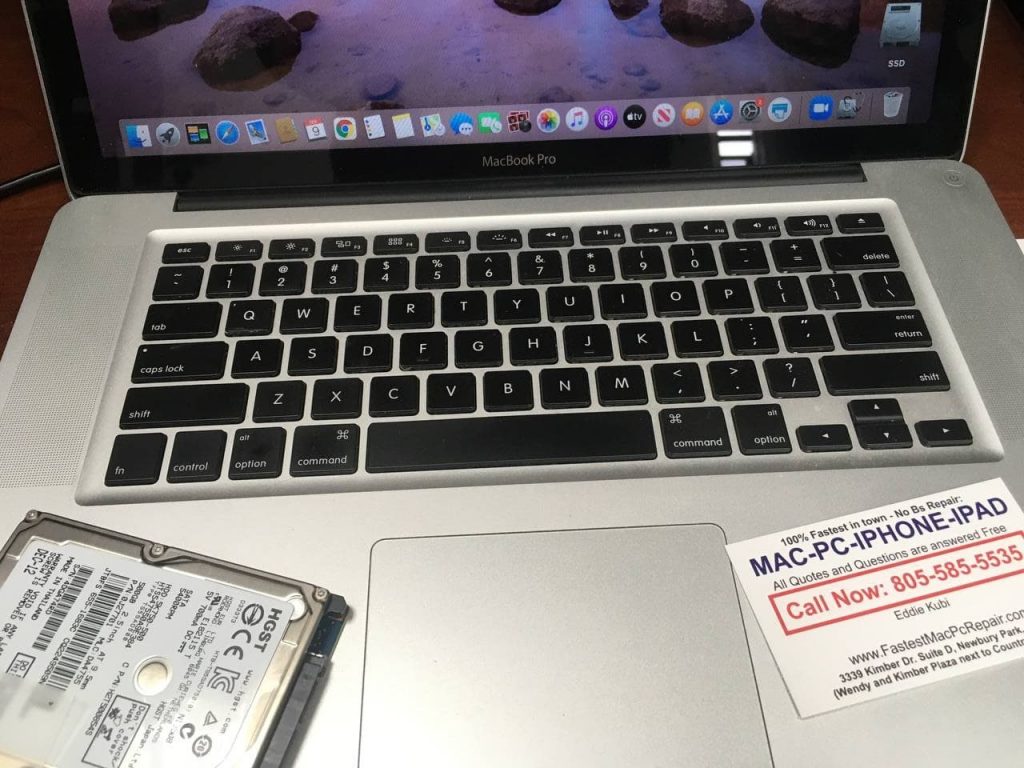 So how do we fix these slow MacBook these days? Well first, if you have a MacBook older than 2013 (Models A1278 or A1286 or A1342), then the first fix is to replace the hard drive with the solid state drive. This usually takes care of slow MacBook issues right away.
On top of that we can also clean your software up a little, by removing adware, old software programs and clean up system files. In some cases your operating system might also need to be reinstalled to fix slow Macbook problems.
All in all, if you need slow MacBook repair in Thousand Oaks, feel free to call us at 805-585-5535 or stop by at 3339 Kimber Dr. STE #D, Newbury Park, CA 91320, and we will help you in no time!