a1706 13 inch retina 2017 macbook pro water damage repair
this a1706 13 inch retina 2017 macbook pro water damage repair was a bit unusual. coffee was spilled on the macbook all over the keyboard and macbook was still starting up, but was very very slow and trackpad with keyboard was not working.
first thing if you are reading this, i want you to understand one thing and one thing only. water and computers(or other electronics) do not mix! because water is a great conduit of electricity and computer components are designed in such way on logic boards, so they are not supposed to be touching each other.
if you spill water on a circuit board while electricity is connected to it, usually in macbooks that is done using a battery. then water or fluid starts making connections where there supposed to be no connection and hence things on logic board start to get damaged.
so the very first thing you want to do is to try prevent water from going into computer in first place. but if that happens, second best thing you can do, is to disconnect the battery from the logic board.
however. with macbooks, and with most pcs nowadays too, it is not that easy to do. because especially with macbooks you need to have a special screwdriver called pentalobe just to get the screws out and that tool is not being sold anywhere within driving distance usually!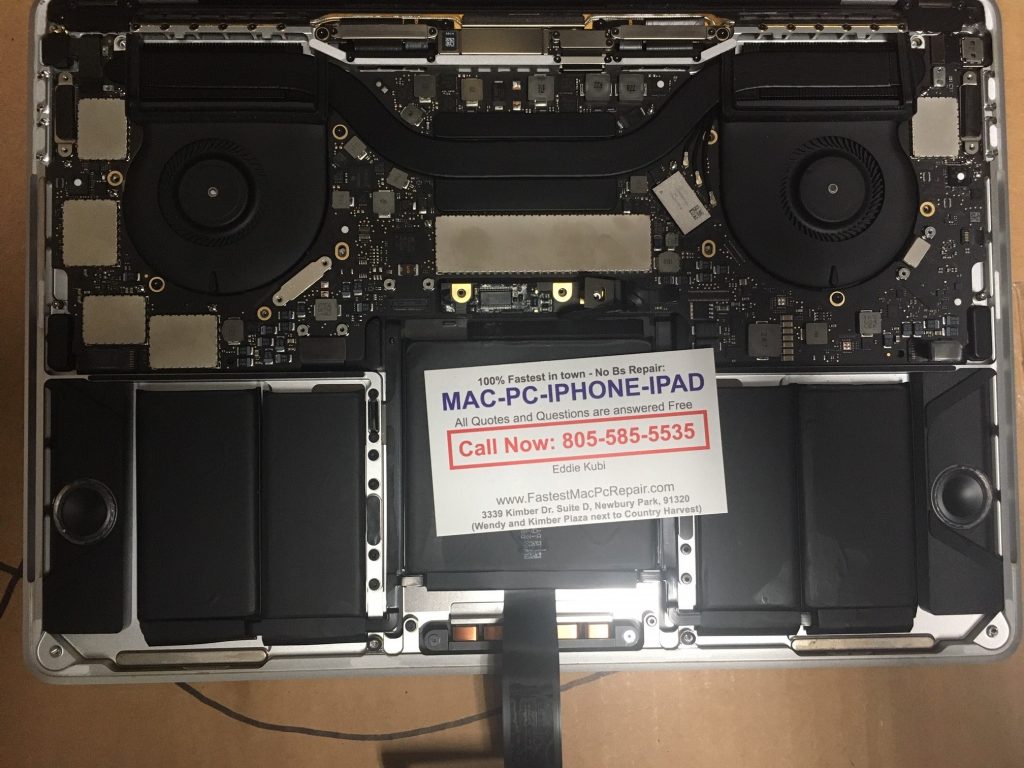 so unless you prepare in advance and acquire the tool, just so you have it in case something happens, your best bet in case you spill some fluid on your macbook pro is to at least turn it off by holding power button down and flip it upside down so the water runs back out and doesnt reach any of the electrical components and then run to the nearest computer shop to open it up and disconnect the battery.
with this a1706 13 inch retina 2017 macbook pro water damage repair case, the owner flipped it over, but it was already too late. the fluid has hit the trackpad connector and hence the trackpad and keyboard was not working. as i opened it up it was visible right away where connector has been damaged.
so it will have to be replaced, a1706 trackpad cable was also damaged and will have to be fixed. and also logic board is running very slow and have to be repaired.
good thing is that this person was able to find fastest mac repair and pc repair in newbury park and will get it done as soon as possible!
if you have macbook pro water damage repair, feel free to call us at 805-585-5535 or stop by at fastest mac repair and pc repair newbury park 3339 kimber dr. Suite D, Newbury park , ca 91320. we will help you immediately!
---
macbook pro water damage repair thousand oaks,macbook pro water damage repair moorpark,macbook pro water damage repair simi valley,macbook pro water damage repair westlake village,macbook pro water damage repair newbury park,macbook pro water damage repair camarillo,macbook pro water damage repair malibu,macbook pro water damage repair agoura hills,macbook pro water damage repair fillmore