2017 Macbook Pro Screen Replacement Flexgate
If you one of the lucky people who owns a 2017 Macbook pro you might have run into a screen issue they tend to develop. Where the screen works when you open in a little bit on an angle, but if you open it all the way it goes black and won't display anything.
This issue is called "Flexgate". Yes it has a name, because this screen failure happened to so many people, Apple were hit with now two class action lawsuits. Both of which were denied by the judge. Last class action lawsuit on flexgate was denied in May of 2022.
The reason your 2017 macbook pro screen has failed is because of the flex cable that connects the screen to the logic board. Hence "flexgate". In 2018 on the next model of Macbook pro, Apple made that flex cable a little longer, thus in a way admitting their own mistake regarding the issue. However not really willing to do much about it.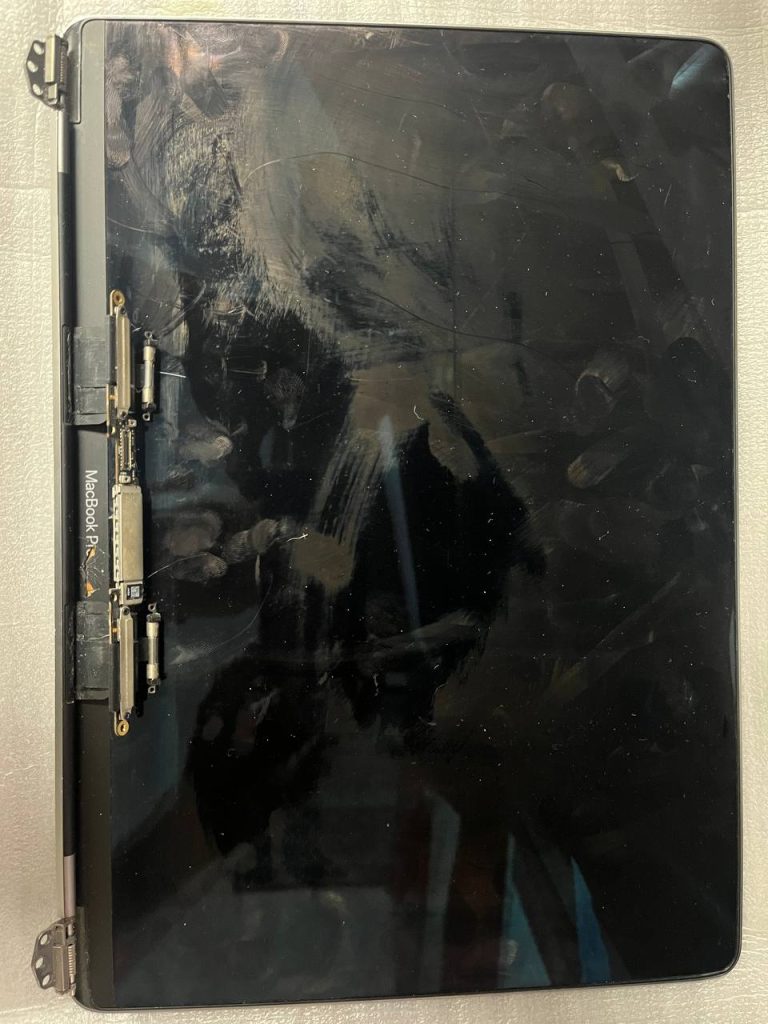 Now of course they say its a 5 year old computer and you can't expect it to work flawlessly for 5 years, things break. And maybe that is understandable. But in reality, they weaseled their way out of fixing them few years back too, when they were failing fresh. People had literally yell and scream at the Apple Store for them to get it replaced as part of warranty.
The affected models for this macbook pro screen failure in large were macbook pro 2017 a1708, macbook pro 2017 a1706 model, macbook pro 2017 a1707- 15 inch model. And it also happens to newer models as well. Because the real issue is not the length of the cable, but the flex cable itself. It is thin as paper and it gets twisted all the time when you open or close the lid of the laptop.
The only way to fix this A1708 macbook pro screen issue with the flex cable is to replace the screen. We offer a1708 screen replacement and A1706 screen replacement usually as same day service. We usually have screens in stock or can get them fairly quickly.
Call us at 805-585-5535 or
Visit us at 3339 Kimber dr. STE D in Newbury Park, CA 91320 to get your macbook screen replaced and for any other macbook repair service!