Why You Shouldn't Ever Go To Apple For Repairs
Today I received a call from people who told me they took their macbook pro a1502 2015 to the apple service department (NOT-SO Geniusbar) because it was shutting down. Apple kept it for an hour in the back and then came out and said they needed to replace the logic board on it. because it was bad.
So naturally, macbook pro owners got shocked and decided to come to us for a second opinion. and im glad they did.
it took me about 15 minutes to find out what was wrong with it. In fact, it was actually pretty much visible to the naked eye what was wrong.
it was not a logic board failure. because if you know anything about computers you know how to figure out if the logic board is really at fault.
However, Apple did none of those things. they just kept the macbook pro in the back, probably without even opening it. See their procedures are to diagnose at their best ability. and their best ability is some kids off the street filling out applications and hopefully being accepted for a summer job pretending they know how to fix computers on resumes, just because they have used one and pressed some keys on it at some point in their lives!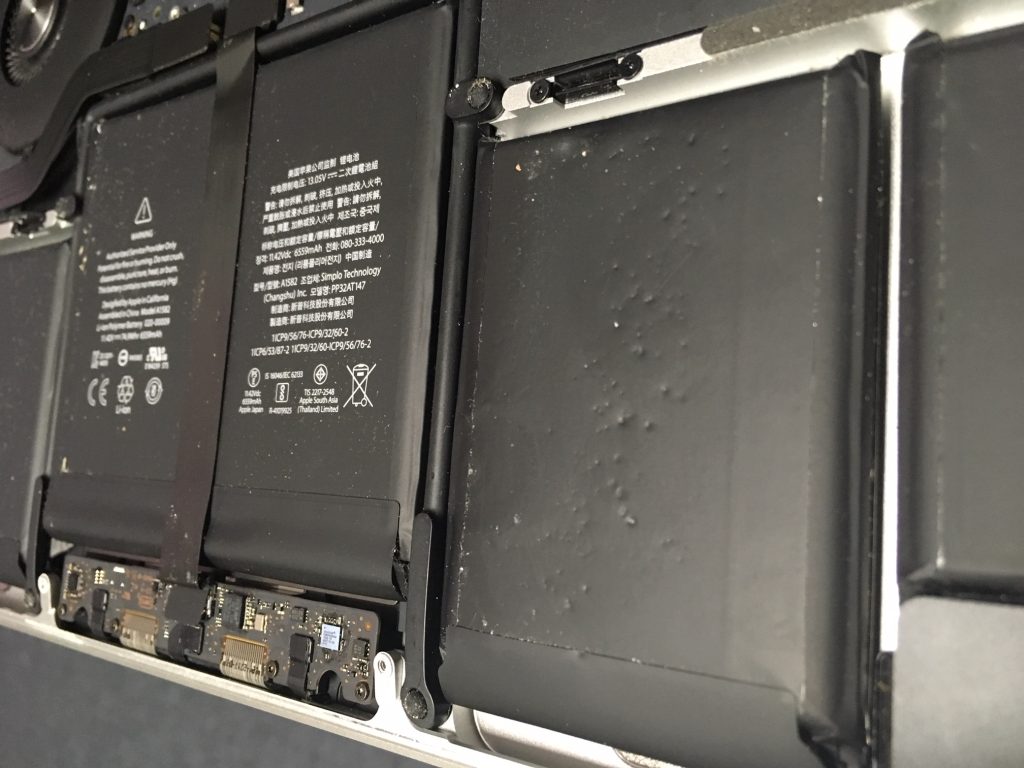 when I looked at it, I saw almost right away that one cell of the battery looked more expanded than the others. to the point where it had some tiny marks on it, from pressing against the lid for a while.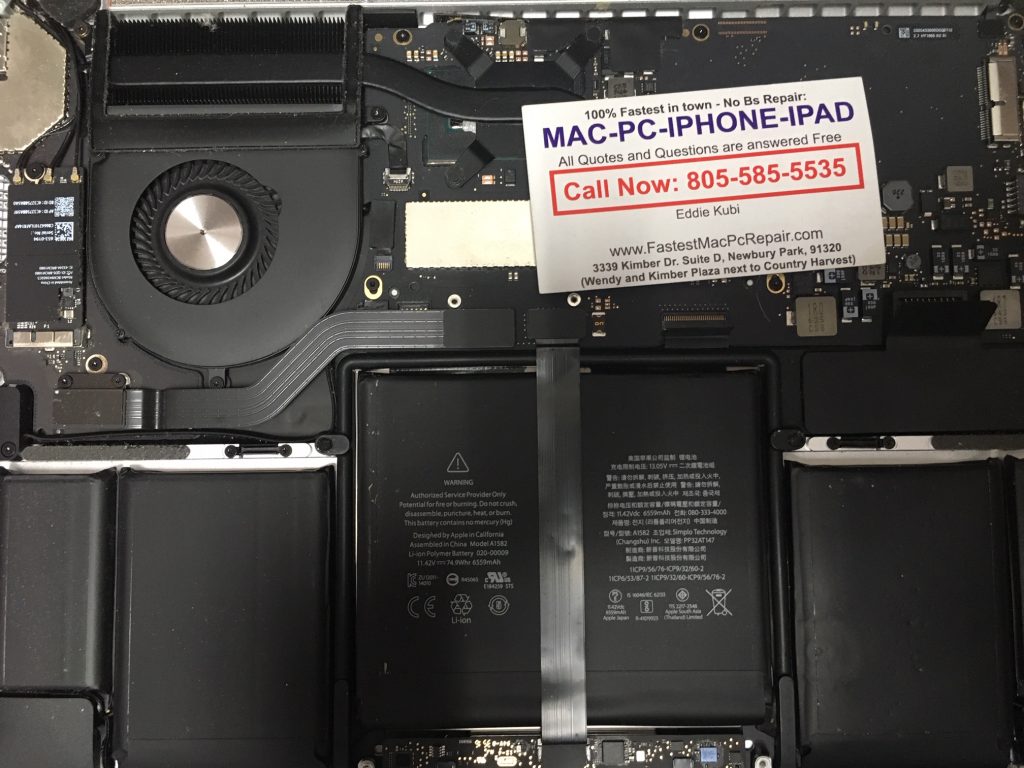 And again, if a technician knows anything about macs, he would know almost immediately that apple batteries go bad by expanding all the time. and in this case, the battery was shorted out somehow and made the macbook pro a1502 shut down intermittently.
When I disconnected the battery and ran the macbook pro on adapter power only, it was working just fine! no logic board replacement is needed! voila! couple hundred dollars saved! and no need to replace parts that dont need to be replaced! imagine that! All this MacBook pro needed was a1502 Macbook battery replacement!
stop by for a quick repair at the fastest mac repair and pc repair Newbury Park, ca 91320
or call for a quick free quote over the phone! 805-585-5535